ABOUT SWISSCI QUALITY STANDARDS
Swissci Ltd is fully accredited with ISO 9001:2015 certification to meet the established standards required for quality, reliability, and value.
Swissci's policy is to manufacture and supply high-quality products that consistently satisfy our customers' needs and other applicable standards or requirements.
We have set Quality Objectives that are compatible with our strategic direction and are embedded into our Quality Management System.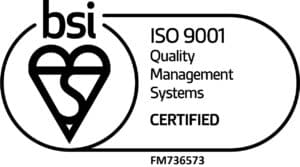 We strive to –
Provide quality products and service at all times

Operate at our upmost efficiency and manufacture products to our highest capabilities

Use the competency and expertise of our small workforce to deliver target driven results

Reduce wastage

Reduce costs and improve efficiency
If you would like to know how we can help with your requirements please get in touch at sales@swissci.com